Making Biscuits From Scratch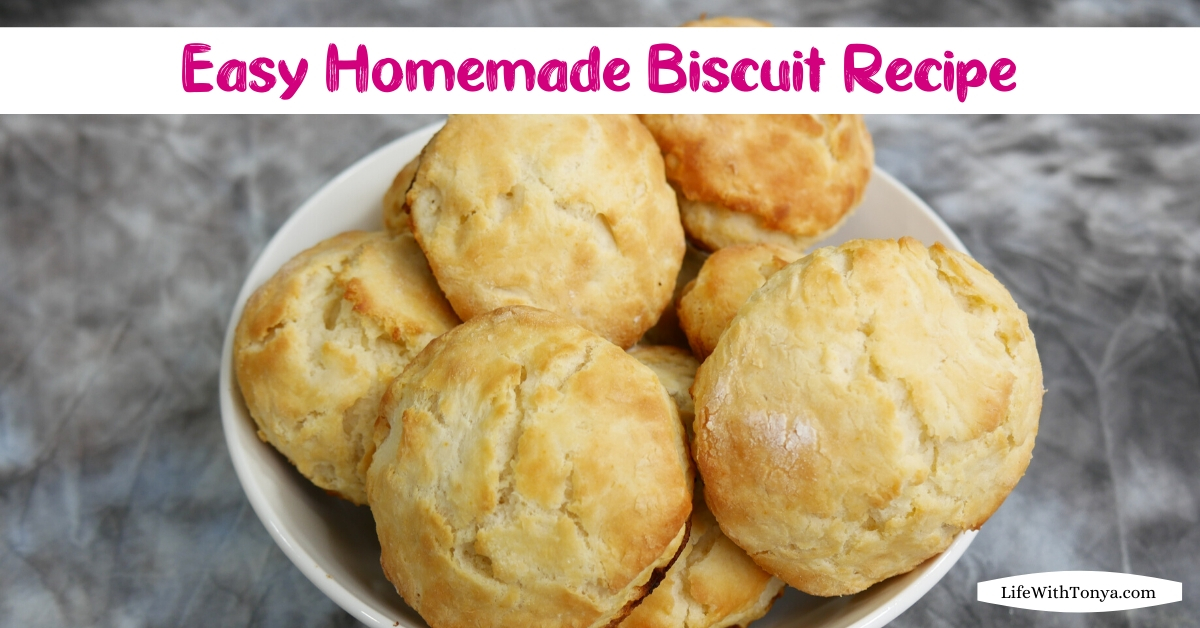 My stepdad was making a Sunday chili. I thought it would be the perfect time to try my hand at making an easy homemade biscuit recipe. I'm very much a cooking and baking novice. Besides watching a lot of cooking shows on TV, I scroll through Pinterest for recipes.
Until this year, that's been about the extent of my own cooking and baking knowledge. Even though we had a refrigerated biscuit container ready to go, after reading the ingredient panel, I knew I would not be able to eat them. You see, I easily get migraines when I eat foods that have nasty preservatives, and most biscuits from a can contain a long list of no-no ingredients. So, scratch biscuits to the rescue!
This easy biscuit recipe isn't technically a buttermilk biscuit recipe because it does not contain buttermilk. It does, however, contain milk and butter. The biscuits did come out nicely and definitely are in the repeat category. I do not need to modify the recipe, for simple biscuits, but I might try adding various flavors such as garlic and other herbs for a more savory biscuit.
Homemade Biscuit Recipe
Homemade Biscuits
Easy Homemade Biscuit Recipe
Ingredients
2

Cups

All Purpose Flour

Sifted

.33

Cups

Milk

I used 1%

.33

Cups

Butter

I used salted
Instructions
Combine the sifted all-purpose flour and salt in a bowl.

Cut in the diced, cold butter with a fork. Cutting means to leave little bits of butter throughout the flour. This will make the biscuits flaky.

Slowly add the milk and mix with a fork until dough is just slightly sticky.

I refrigerated my mix, just because I prepped ahead of time. This step is not needed.

Remove the dough from bowl and foldover 10 times on a floured surface. You don't want to over-mix the flour or your biscuits will turn out tough.

Flatten the dough using your hands until about 1/2" thick. Cut biscuits using a biscuit cutter or a glass. Tip-Alwayscut straight down and never twist or they won't rise.

Mine were 2 3/4" circles.

Place biscuits on an ungreased baking pan. I like using ceramic trays as they prevent sticking. Bake for 10-12 minutes or until golden brown.

What's your favorite way to eat biscuits? Tell me in the comments.
Are you looking for even more ways to stay up to date with Life with Tonya? Sign up for the newsletter for more tips and promotions. Don't forget to be social and Like, Follow and Subscribe. Comments below are always welcome.
Facebook   Twitter   Pinterest   Instagram  YouTube